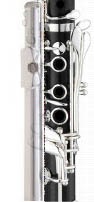 Welcome to the home of Birch Woodwinds in Perth, WA where you can have any woodwind instrument from piccolo to contrabass clarinet repaired and serviced, all with great attention to detail.
If your instrument has notes that sound fuzzy or not as in-tune as they could be, I can help with that.
Need some music digitally engraved and printed to a professional standard? I can do that too whether it be on A4, A3 or B4 paper.